You Are Shooting For High ROI
Return On Investment, or ROI, is essentially the profit you get atop what you spend. Say you spend 20k dollars on some sort of remodel, and it adds 80k to your home's value. Well, in that scenario, your ROI is 60k. However, don't get ahead of yourself. As property value increases, so do the cut a realtor gets when you sell.
Something like 1% to 10% of your home's value will go to the realtor you use. It will depend on the realtor, certainly, and the value of your home. However, a savvy position is to simply subtract about 10% for the realtor and 3% to 5% for additional closing costs. So say you had a home worth 300k dollars, and you added 80k through a 20k dollars remodel.
Your home is now worth 380k, and you can expect to lose 57k dollars in closing costs. Accordingly, if you choose to look at your pre-sale 20k remodel as a deferring force, then you're still 3k in the green, and you've sidestepped the realtor's fee. Or, you can avoid the Realtor entirely and find your own buyer for even more profit. It's harder, but it's doable.
At any rate, remodeling your home properly should increase its value on the market. Such a focus is a wise way of effecting architectural upgrade—though you can remodel just for the fun of it, too; depending on your resources. Following, we'll focus on several strategic upgrade ideas that are intelligent and will bring your property value.
Technologial Implementation: Solar Arays, Smart Homes
Upgrading your home so that it's "smart" enabled can produce ROI, but you'll have to put some serious money down. According to this article, you're probably not going to see much ROI unless you install a system that's comprehensive, and clocks in around 12k dollars or higher. Still, you'll see ROI eventually.
Solar is a better way to make a quick buck in terms of remodeling. A 3.1 kWh solar energy array will bring anywhere from 10k to 30k dollars in property value, depending on your state and city. You'll likely also get a tax break, and see a reduction in your utility bill. The cost of such an array can be anywhere from 5k dollars if you do it yourself, to about 10k—depending on your area.
Landscaping, DIY Projects Like Decks, And Tiny Homes
Landscaping is a long-term game, but for the price of a few seeds and some water, you can add thousands of dollars to your property value over the years. Putting together a clean yard that looks good and is peaceful represents a very wise choice. In that vein, a DIY deck can add a few thousand to your home's value, and represent a fun weekend project.
You can build a tiny home for 10k dollars in the backyard, put in a gravel driveway, fence, and mailbox for another thousand, hookup utilities, and rent it out at one thousand dollars a month. Inside a year, you've made your money back, and now have an additional selling point for when you move the property down the line.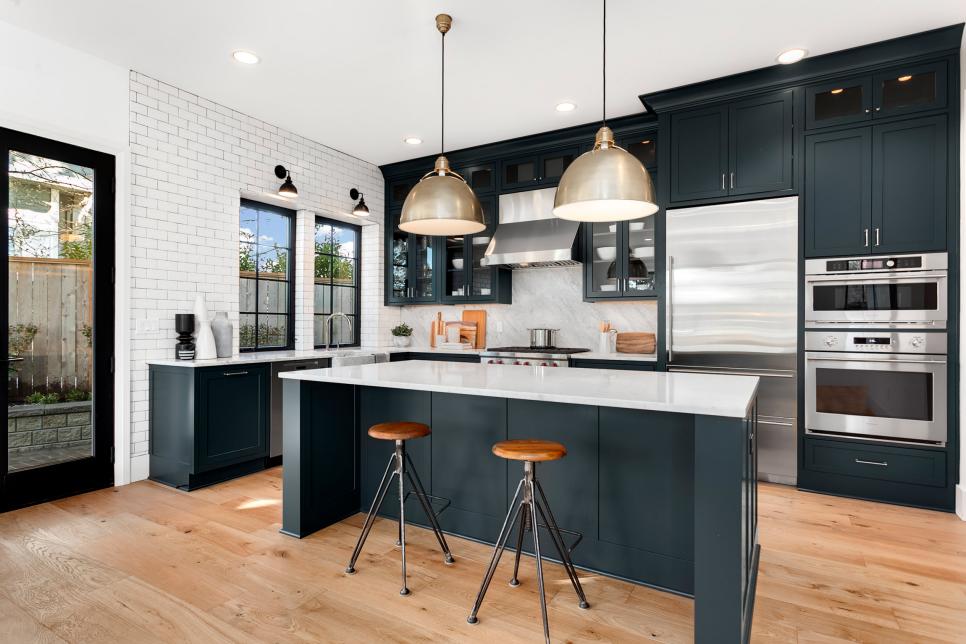 Cost-Effectively Remodel The Kitchen
The kitchen remodel is going to be necessary, and it can be expensive—but it doesn't have to be. Look into RTA cabinetry options. RTA stands for "Ready To Assemble". Such cabinetry is ordered online and shipped to your premises.
This allows you to more closely determine size needs, so you can conform cabinets to your kitchen—options like these ice white shaker cabinets are available, and easy to install. Find cost-effective, stylish ways to remodel your kitchen.
Maximizing Property Remodel Efforts
You're going for ROI. The kitchen and bathroom remodel effectively done can provide ROI. So can adding technology to your home, landscaping, DIY projects, and tiny homes. Which of these intelligent remodel tactics best fit your home will depend on your own motivation. Still, with a little creativity, you can easily add a lot of value to your home.