Sustainable living is gaining ground across the world. The benefits one can reap from it are opulent and many, but there is one problem. Namely, it takes quite a bit of planning, resources, and forethought to pull off a successful green remodel. What is more, there is a wealth of ideas you can decide to implement.
That being said, the renovation process does not have to be a costly ordeal. The best way to proceed is to ponder your limits, needs, wants, and capabilities. Then, you need to figure out ways to improve the design and key systems in a way that stands the test of time. We have prepared some tips on how to maximize energy efficiency without blowing the budget and embrace a green future.

Get your priorities and finances in order
Before anything else, come up with a solid action plan.
In other words, establish your budget and forecast the expenditures. Set realistic goals, not the least of which should be decreasing waste, ensuring healthy living, and using as few resources as possible. Try not to add unnecessary square footage as that would call for extra heating, cooling, electricity, furniture, etc.
After all, the green remodel is supposed to reduce these demands instead of inflating them. Therefore, see if you can get some rooms to do double-duty: a guest room (or at least one of its corners) can be easily converted into a home office. Always use space at your disposal wisely.
Revamping insulation
Insulation is the key component of a sustainable, comfortable home. Done right, it minimizes unwanted temperature loss and trims heating and cooling bills. The first thing to do is to carry out a thorough inspection and identify weakest links in the building envelope, such as attics, doors, windows, nooks, and crannies.
Next, make upgrades where your insulation is lacking. For instance, installing a quality ground source heat pump can help you save up to 50 % on heating bills. When selecting a product, always take into account its R-value and/or resistance to heat flow. You may also want to check how well the external wall is insulated while at it. Fiberglass, cellulose, and spray foam are among best-performing materials in this area.

Taking energy-efficiency to the next level
Furthermore, conduct an energy audit and make changes where they make the most difference (instead of bothering with costly extras). For example, replace the biggest energy vampires (older refrigerators anyone?) with newer, Energy Star-certified appliances. Examine your HVAC unit and see if it needs to be maintained or retired.
Moving on, ditch standard incandescent fittings in favor of CFL lighting and LED. The latter two options are way more energy efficient, last longer, and contain no toxic chemicals. Feel free to also check out devices like on-demand water heaters and programmable thermostats in order to make strides towards a truly eco-friendly home.

Solar power
You can also go the extra mile and invest in clean energy tech. Solar panels are a must-consider: they allow you to harness free energy from the sun and convert it into electricity. They are more affordable than ever before and come in all shapes and sizes. To make the most of them, you should seek residential providers and professionals like those in Skylight Energy.
Sun-blessed Australians are among denizens of our planet who stand to benefit the most from solutions like 10kw solar systems. They are easy to install and allow you to cut down on energy bills and reduce their carbon footprint substantially. But, with the right solution, it is possible to recoup the investment in a matter of a few years, regardless of geographical location.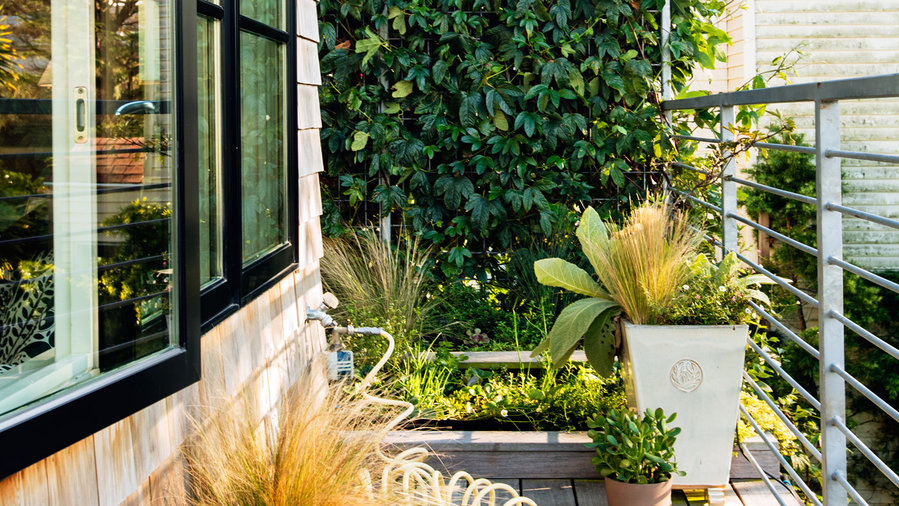 Sustainable materials
Last but not least, you may integrate a wide array of sustainable materials into your design. It is a good idea to select local, recycled, reclaimed, salvaged, and recyclable products. Low-maintenance options are a great choice as well. Quartz, for instance, is non-porous and resistant to everything from spills to heat.
Similarly, durable porcelain tiles are popular for bathroom remodels and they also look good (they emulate weathered wood). Finally, if you are looking to remodel a deck, opt for composite materials that spare you the trouble of worrying about insects, moisture, sun damage, etc. The list of solutions goes on, which is to say you can continue exploration on your own.
As you can see, there are plenty of reasons and incentives to go green. To do it right, however, you want to cover all the bases before diving in. So, create a plan and a budget. Get familiar with the latest technologies and systems shaping the sustainable residential ecosystem. Take your time to shop around for energy-efficient products such as high-efficiency insulation and appliances. Be responsible and smart about the use of materials. Finish your remodeling projects with flying colors, improve the household budget, and help Mother Earth in the process!