Buying a house is not as simple as it might seem at first. There are many factors to consider, from the location of the house to considering mortgage options and choosing a contract for deed. Moreover, you don't really want to make a mistake, since overlooking even a small problem could cost you a lot later on. All of this can be overwhelming, so here are a few things to keep in mind when buying a new house and decorating it for the first time.
Observe the surroundings
When it comes to choosing your future home, you should pay attention to what you can see not just inside but outside as well. For example, trees, traffic, the proximity of schools and your office, and neighboring properties are all things that you should factor in when deciding on the best house to buy. In other words, you should think about your future lifestyle. Imagine yourself five years from now, and ask yourself questions about things that will matter to you, like commuting and the safety of your children.
Think about the future
Another thing you should think about the estimate about your property`s market value and how the house itself will fit into your future plans. You probably have some ideas about an ideal home; you should make sure that the house you buy can be transformed into the kind of home you want to have one day. One way to check this is by asking the neighbors whether they have done any remodeling on their houses. If they have, you can ask them about any potential issues and difficulties they encountered. This is especially important if you're buying an older house, since older houses tend to have quite a few hidden issues that you can't detect until it becomes too late.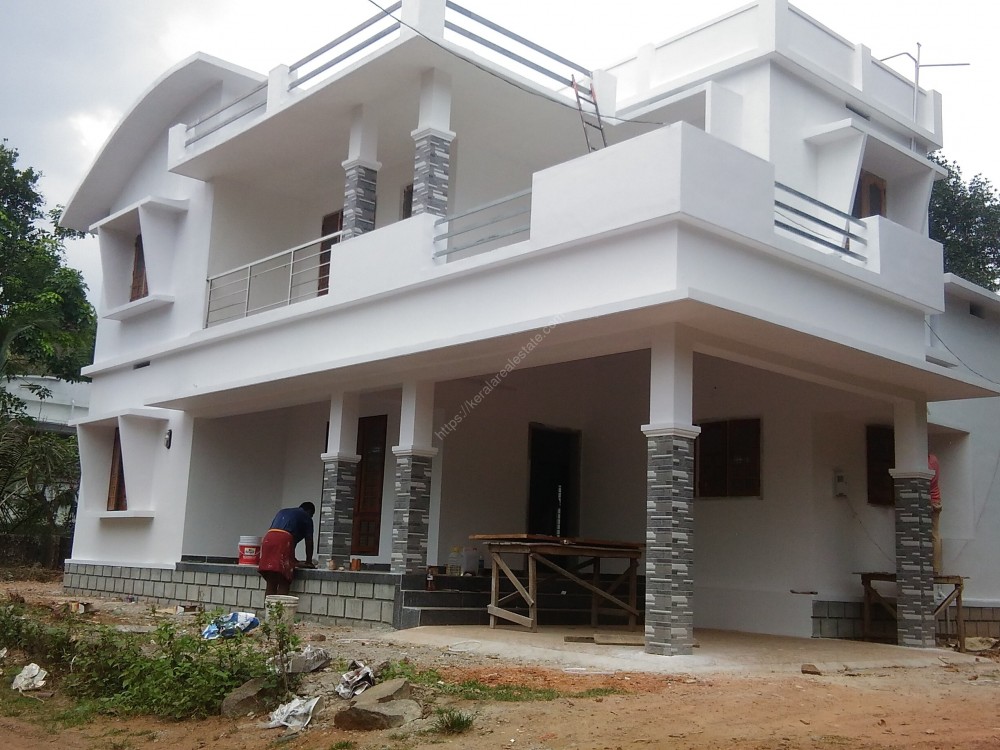 Don't think about the size
Bigger is not always better, so don't be too worried about the square footage. What actually matters is that the house suits your lifestyle and that there is enough room to build an extension without losing any important garden space. Also, if you consider yourself eco-conscious, you probably know that a smaller house equals a lesser impact on the environment, so that's also a plus.
Consult the professionals
If you're not very experienced in this field, don't hesitate to consult the professionals. A good buyers' agent can help you with everything from finding houses that fit your requirements to negotiating the best possible price. In bigger cities, like Sydney, it's especially easy to get lost in the real estate business if you're on your own. Therefore, if this is where you want to live, consider hiring a professional buyers agent from Sydney who'll help you find what you're looking for in no time.
Complete the messy tasks
Before you start moving in with all the furniture, you should take care of the messy tasks. This includes painting the walls, setting up the wallpapers and tiles, fixing any cracks and dents, etc. Moreover, your flooring can affect the visual appeal of your walls, so you might need to replace that as well – after you've decided on the new colors of your walls. Finally, if you want to change the doors too, this should be done last.

Assess your inventory
As much as you'd like everything in
your new home
to be new as well, it's probably not possible. Of course, some furniture pieces will probably have to be new. However, you won't know which ones until you do a full inventory of what you already have. Whether you're combining households with your significant other or moving away from your parents, you should write down everything that you will bring into your new home. Only after you do that should you start making the shopping list.
Buying a new house is a big step, and it usually represents a new phase in a person's life. This is why it's essential to get this step right, as you don't really want your new beginning to be filled with unpleasant surprises. Thus, do your research, ask for help if needed, and you'll be decorating your new home before you know it